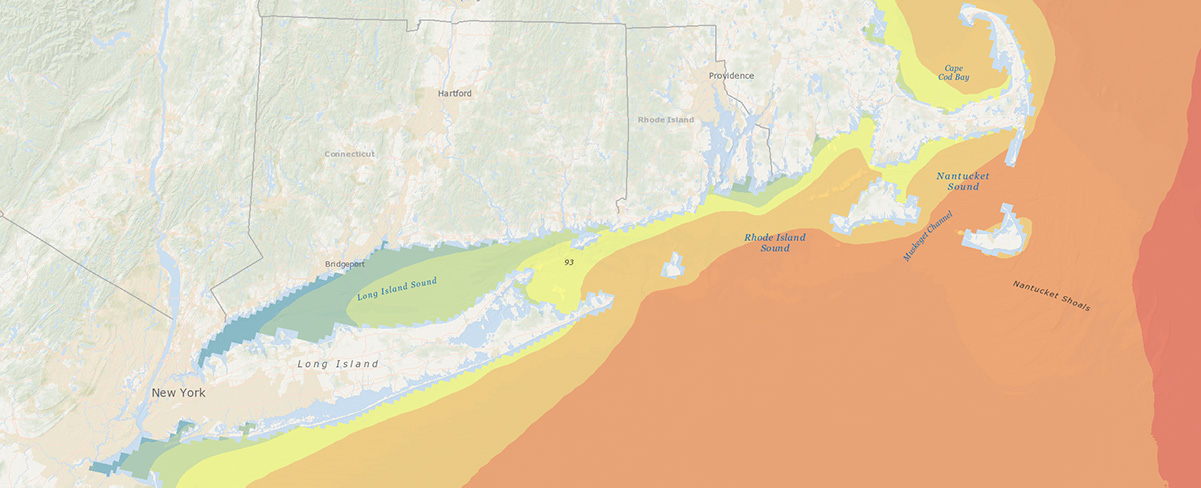 Average annual wind speeds offshore of southern New England and Long Island, New York.
An updated map layer characterizing the annual offshore wind speed in the northeast and mid-Atlantic regions is now available on the Northeast Ocean Data Portal in the Physical Oceanography category of the Data Explorer.
The data are derived from the National Renewable Energy Laboratory's Wind Integration National Dataset (WIND) Toolkit, a national wind resource dataset covering the contiguous United States from 2007 to 2013 for use in wind integration analyses and wind power planning.
The map layer shows the mean annual offshore wind speed at 100 meters above the sea surface from 2007 to 2013. Each color represents a 0.5 meter per second difference in the mean annual offshore wind speed.
The map layer can be viewed on the Data Explorer interactive map and is available on the Data Download page.
Mean Annual Offshore Wind Speed