In collaboration with the US Environmental Protection Agency, the Water Quality Theme Map and Data Explorer now contain the most up-to-date water quality assessment areas and status information from the Assessment, Total Maximum Daily Load (TMDL) Tracking and Implementation System (ATTAINS). The ATTAINS database contains the assessment information reported to EPA by states, territories, and authorized tribes under Clean Water Act requirements.
In the Water Quality – Impaired Waters Theme Map, users can click the map to zoom into a watershed area (HUC, or hydrologic unit code boundary) and view the status of assessed areas within that unit ("unassessed", "good", or "polluted"). Then, by clicking on an individual assessment area, a popup allows users to view the "How's My Waterway?" Waterway Report. This EPA tool provides extensive additional information about the type(s) of pollution and any plans to restore water quality.
The same information can also be accessed in the Data Explorer, in the Water Quality category.
For more information about ATTAINS and the availability of EPA water quality assessment data, visit: https://www.epa.gov/waterdata/get-data-access-public-attains-data.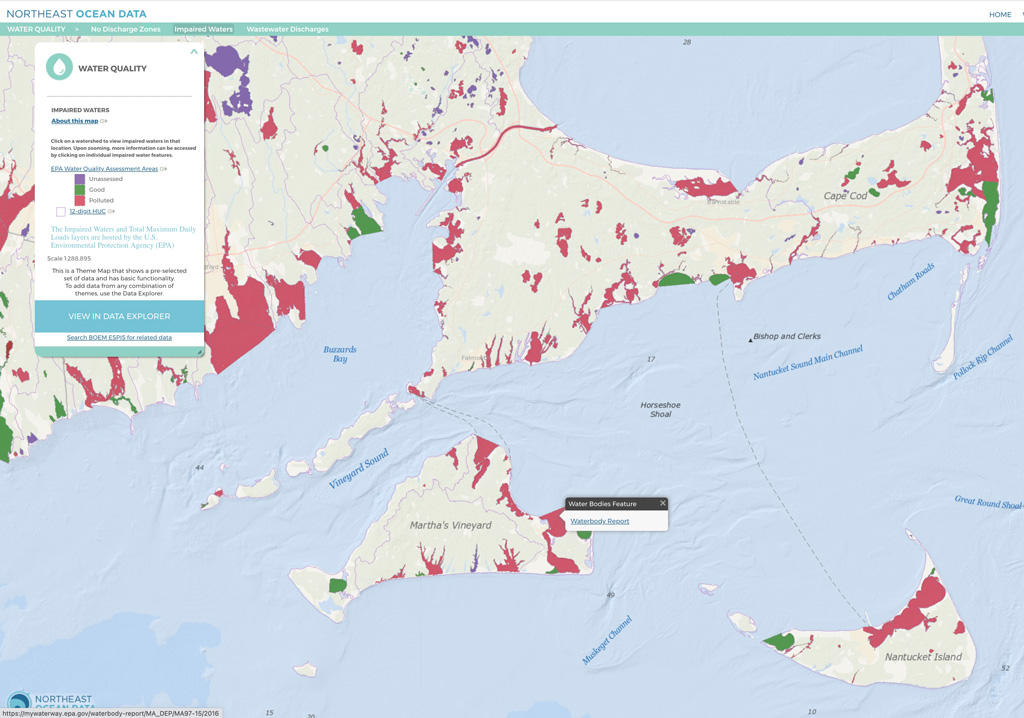 Example of EPA "How's My Waterway?" Report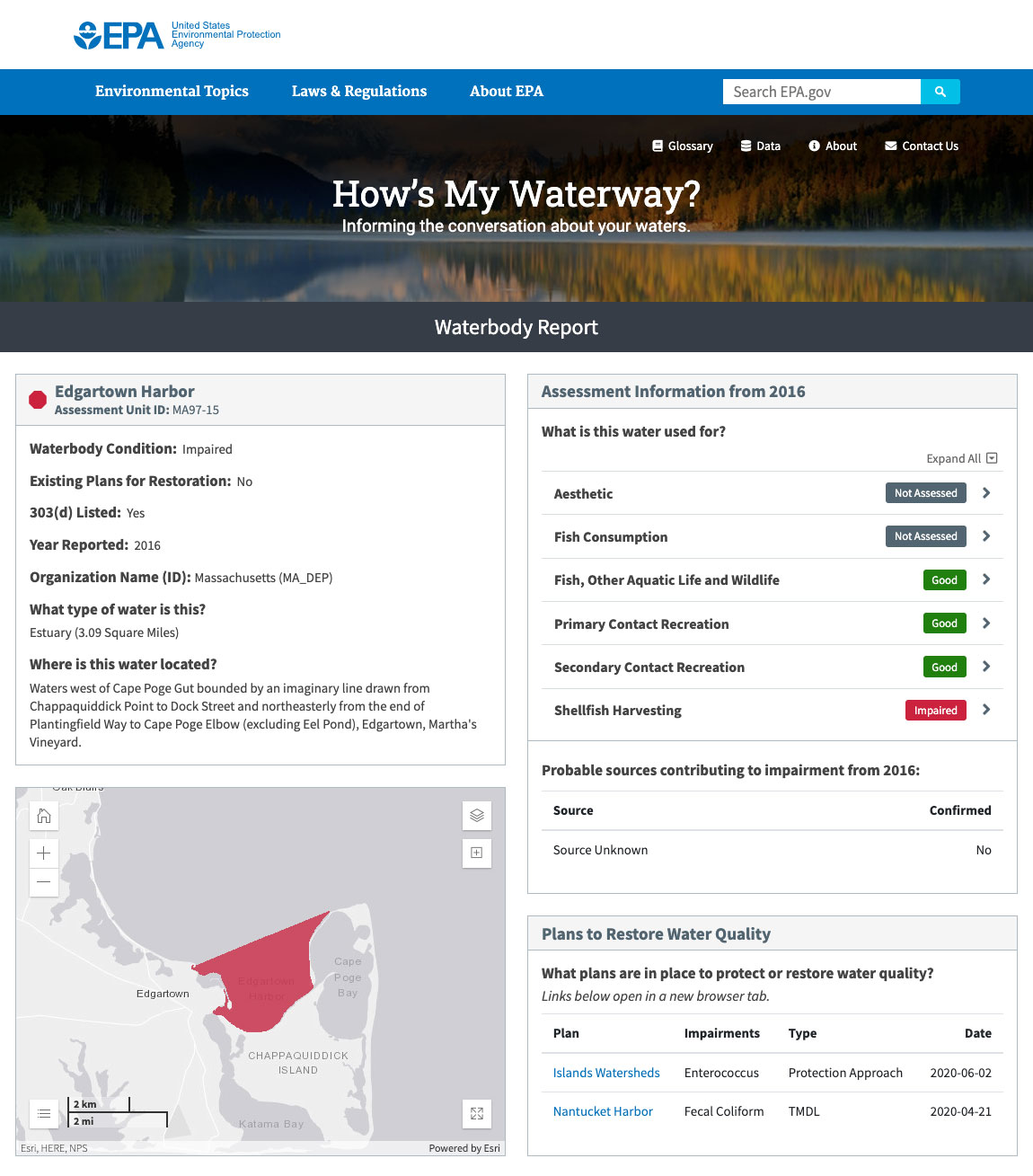 For each water quality assessment area, the map provides a link to a "How's My Waterway?" report on the EPA website.