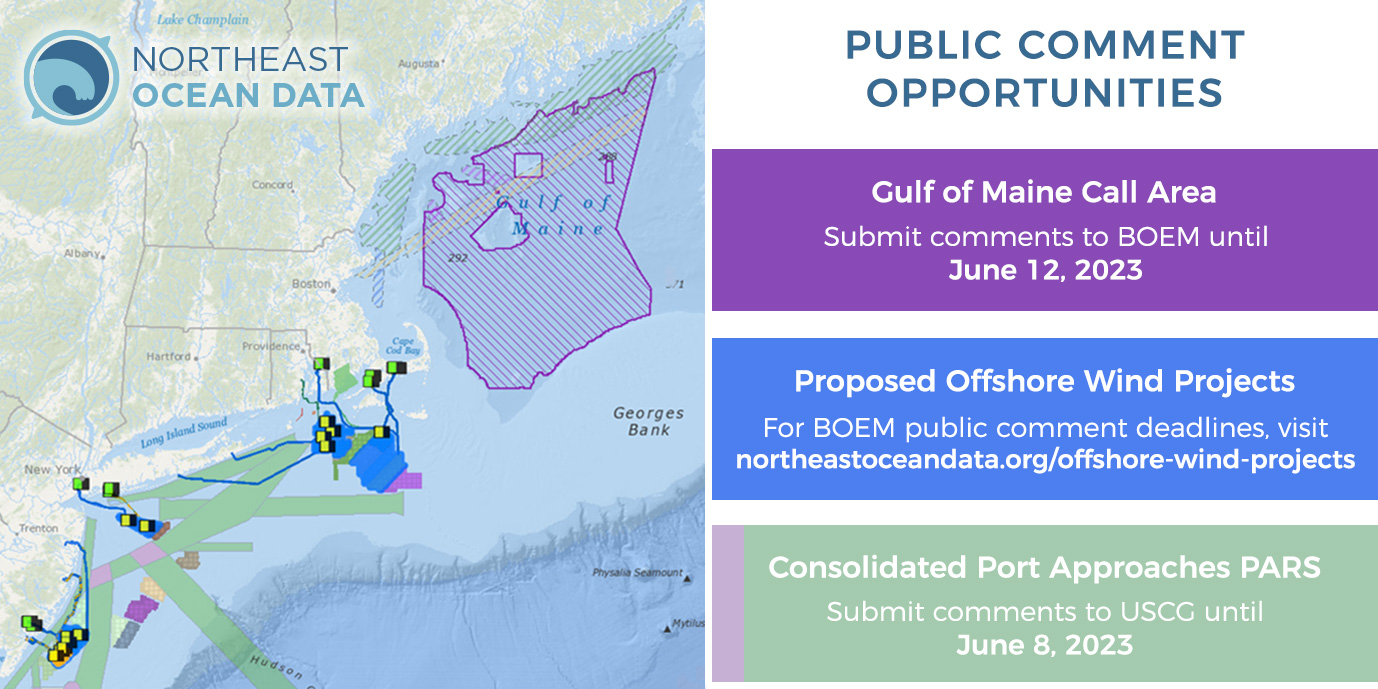 The Northeast Ocean Data Portal contains several data layers and maps that reflect current public comment opportunities on agency proposed actions.
Visit the map above
as a starting point for accessing information about current proposals.
Open the map in the Data Explorer. From there, users can click on the Active Layers tab to view the layers on the map. Zoom in and drag/pan in the map to see individual proposed turbine locations and cable routes for proposed offshore wind projects. Clicking on the arrow icon associated with each layer will open a popup with additional information about the proposal, how to submit comments, relevant deadlines, and links to agency resources.