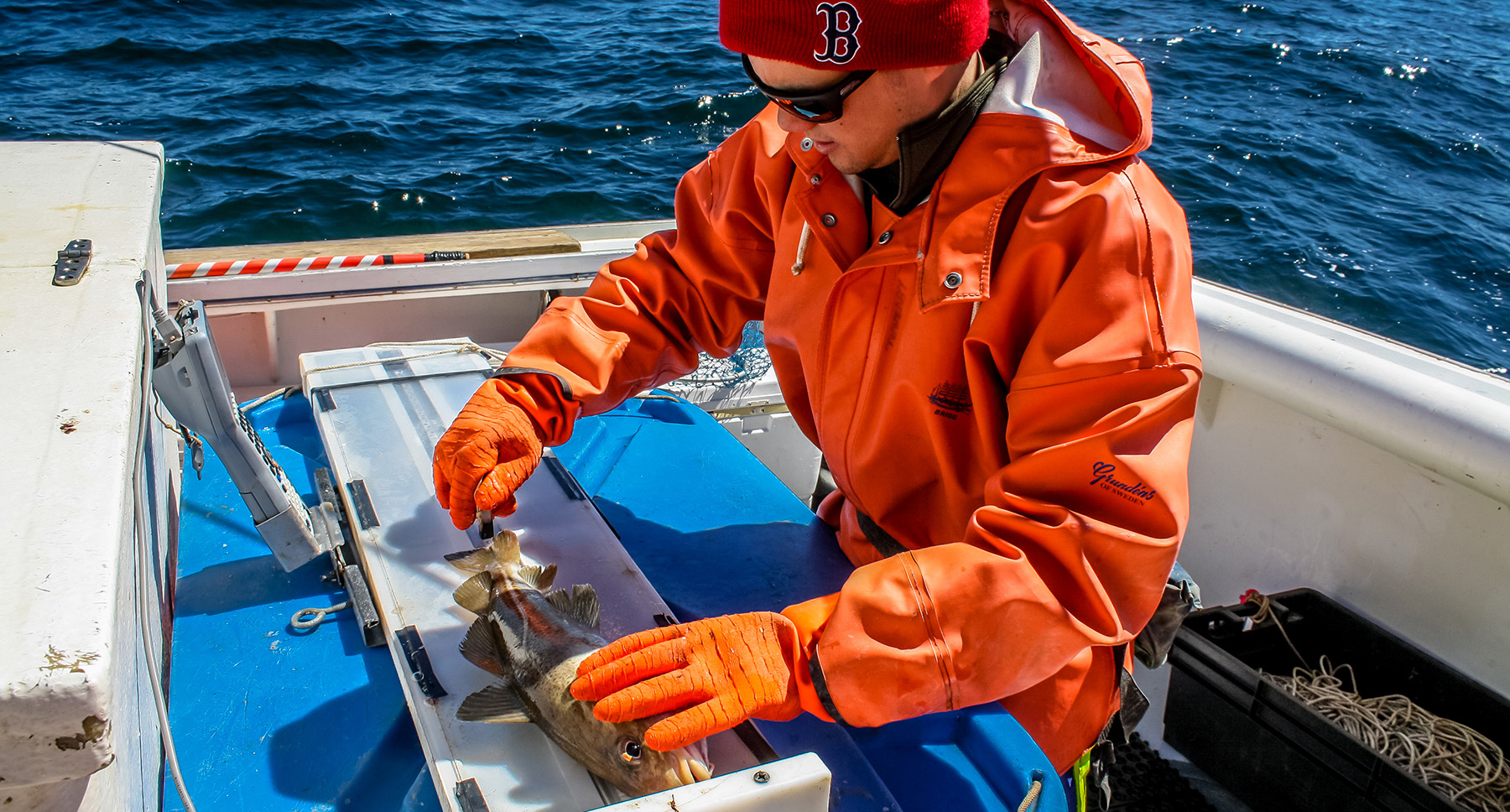 NOAA Fisheries staff member Giovanni Gianesin measures an Atlantic cod during the spring 2016 longline survey. Photo credit: NOAA Fisheries/Calvin Alexander, NEFSC
A new map layer showing NOAA Fisheries Statistical Reporting Areas is now available in the Commercial Fishing – Management Areas category in the Data Explorer.
The map layer shows areas delineated by the NOAA National Marine Fisheries Service for use in reporting and scientific research in waters offshore of the US Atlantic coast.
The layer is available for downloading on the Data Download page.
NOAA Fisheries Statistical Reporting Areas