Portal users can now view and analyze a network of Atlantic Coast shipping safety fairways that are under consideration by the U.S. Coast Guard and are intended to ensure that traditional navigation routes are kept free from obstructions that could impact navigation safety.
The Coast Guard's 2015 Atlantic Coast Port Access Route Study (ACPARS) identified nine primary navigation safety corridors that may be suitable for designation as fairways. The USCG ACPARS Fairways layer is viewable in the Data Explorer in a new category under Marine Transportation called Proposed Areas and Studies, or enter 'PARS' in the Data Explorer's keyword search bar.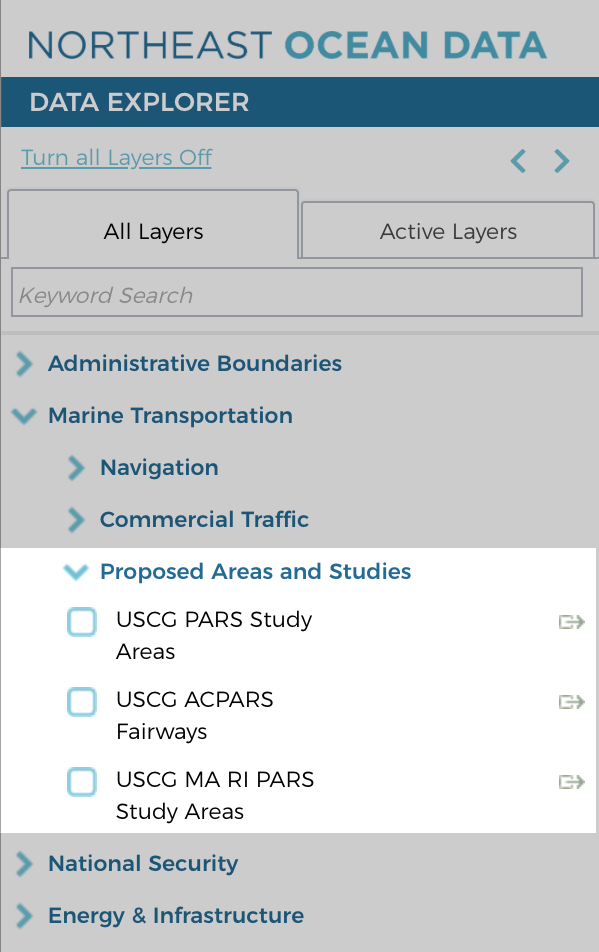 Three of the proposed fairways are coastwise primary navigation safety corridors which would most likely be used by smaller and slower-moving vessels. Initial evaluations suggest that the highest conflict between transiting vessels and alternative undertakings in offshore regions — such as resource exploration and development, production of renewable energy, environmental preservation and protection, and resource conservation and defense — are likely to occur in these near-coast regions.
Six offshore fairways were also recommended in the ACPARS final report. The offshore fairways are most likely to be used by larger and faster-moving deep-draft vessels.
On June 19, 2020, the USCG released an advance notice of proposed rulemaking seeking public comments on the potential fairways. The Coast Guard is seeking public comments, positive or negative, on the impacts that the nine potential fairways under consideration may have on navigational safety and on other activities in these offshore areas to aid us in developing a proposed rule and the supporting analyses. Specifically, the Coast Guard has requested feedback on 15 specific questions that can be found in Section V of the notice in the Federal Register. Comments must be received by the Coast Guard by August 18, 2020. For more information on the fairways or submitting comments, view the notice in the Federal Register.
The USCG ACPARS Fairways layer is the latest in a series of data and maps published collaboratively by the Coast Guard and Mid-Atlantic Regional Council on the Ocean (MARCO) to improve public awareness of ongoing studies and proposed navigation safety measures in the region. Click here to learn about recent Port Access Route Study (PARS) areas maps in the Data Explorer.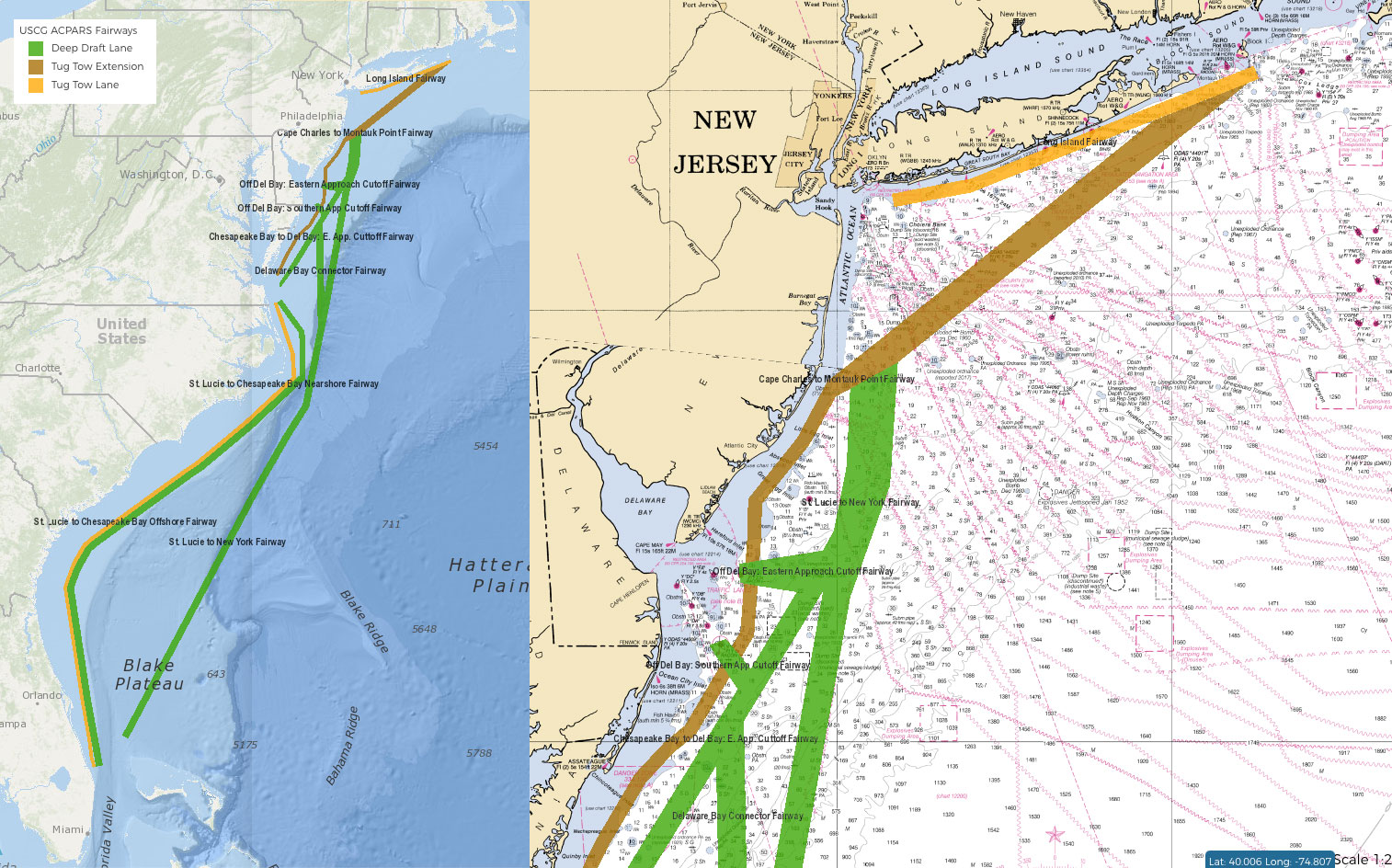 Screenshots of USCG ACPARS Fairways layer on Oceans basemap (left) and Chart basemap (right).