Case Studies: How Are People Using the Northeast Ocean Data Portal?
May 22, 2017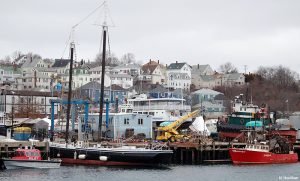 Northeast Ocean Data announces the release of three new case studies that provide examples of the many ways that public- and private-sector organizations are using the Data Portal to accomplish diverse objectives.
The case studies describe how the Data Portal facilitates business enterprises, scientific advances, and resource management in New England's ocean waters. Each case study provides information about the organization that used the Data Portal, their objectives, other organizations that were involved, and the related ocean uses.
Every case study involves multiple ocean uses such as aquaculture, commercial fishing, marine transportation, recreation, and marine life, illustrating the value of the Data Portal in supporting multi-sectoral ocean planning and management.
Case Study 1:
First Shellfish Farm in Atlantic Federal Waters Facilitated by the Northeast Ocean Data Portal
Data Portal User: Northeastern Massachusetts Aquaculture Center (NEMAC)
Location: Off Gloucester, Massachusetts

Case Study 2:
Balancing Deep-Sea Coral Protection and Commercial Fishing
Data Portal User: New England Fishery Management Council (NEFMC)
Location: Gulf of Maine & offshore canyons, continental shelf, and seamounts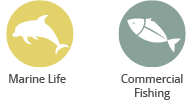 Case Study 3:
Siting a New Wave-monitoring Buoy to Increase Maritime Safety and Improve Weather Forecasts
Data Portal User: Northeastern Regional Association of Coastal Ocean Observing Systems (NERACOOS)
Location: Cape Cod Bay, Massachusetts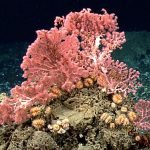 More case studies are in development and will be posted on an ongoing basis. Follow us on Twitter and subscribe to our email list to be notified of new case studies.
How do you use the Portal? Do you have an idea for a case study? Please tell us about it: contact@northeastoceandata.org