Maps of Proposed Vineyard Wind Project Area
The purpose of this web page is to provide links to interactive Northeast Ocean Data Portal maps that include some of the data referenced in the Vineyard Wind Draft Environmental Impact Statement (DEIS). The Vineyard Wind DEIS contains maps depicting datasets from a variety of sources, some of which are available on the Portal.
Vineyard Wind LLC proposes to build an approximately 800-megawatt (MW) wind energy facility with up to one hundred wind turbines located more than 14 miles (23.6 kilometers) southeast of Martha's Vineyard, Massachusetts. In December 2018, the U.S. Department of the Interior Bureau of Ocean Energy Management (BOEM) released a Draft Environmental Impact Statement for the project. As a result of the Federal government shutdown, BOEM rescheduled its public hearings about the DEIS, scheduled to occur in Massachusetts and Rhode Island, to the week of February 11, 2019, and reopened the public comment period until February 22, 2019.
The DEIS was developed to determine whether to approve, approve with modifications, or disapprove the Construction and Operations Plan submitted by Vineyard Wind LLC. Input received during the public comment period will be used by BOEM to inform preparation of the Final Environmental Impact Statement.
For complete information about the Vineyard Wind project and the public comment process, visit BOEM's Vineyard Wind web page: https://www.boem.gov/Vineyard-Wind.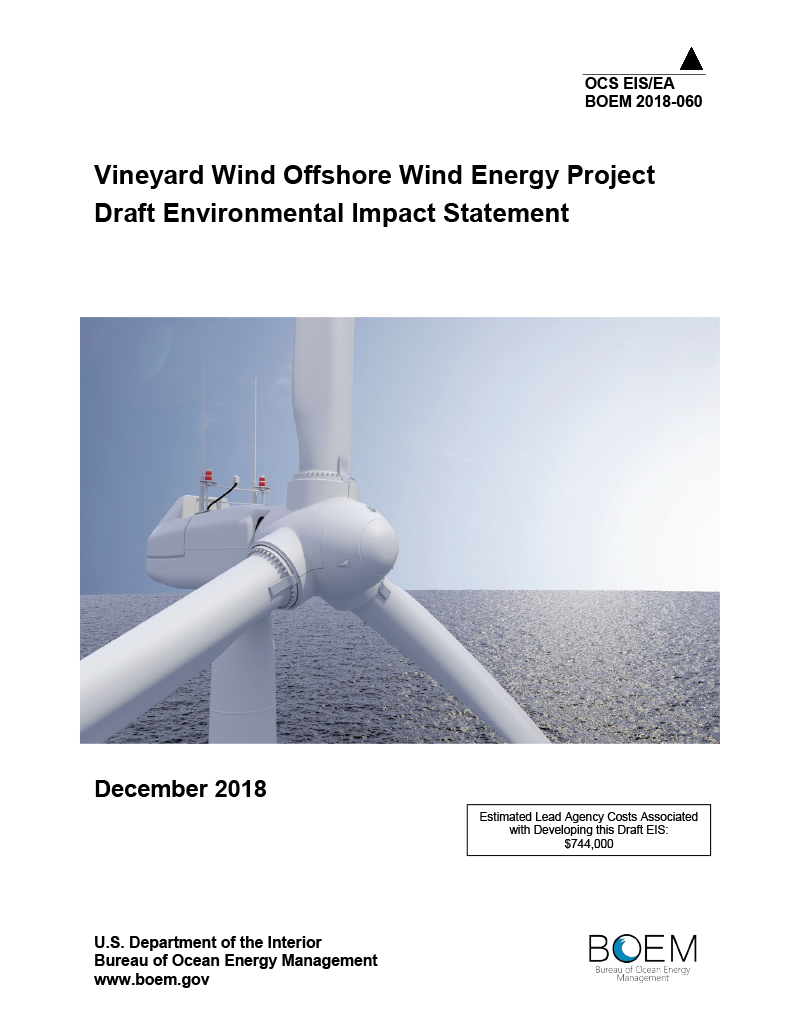 BOEM Public Hearings:
Feb. 11: Nantucket, MA
Feb. 12: Vineyard Haven, MA
Feb. 13: Hyannis, MA
Feb. 14: New Bedford, MA
Feb. 15: Narragansett, RI
Public Comment Period Closes February 22, 2019
Proposed Project Area and Other Nearby Lease Areas
Bird Species with Higher Sensitivity to Collision with Offshore Wind Facilities: Total Abundance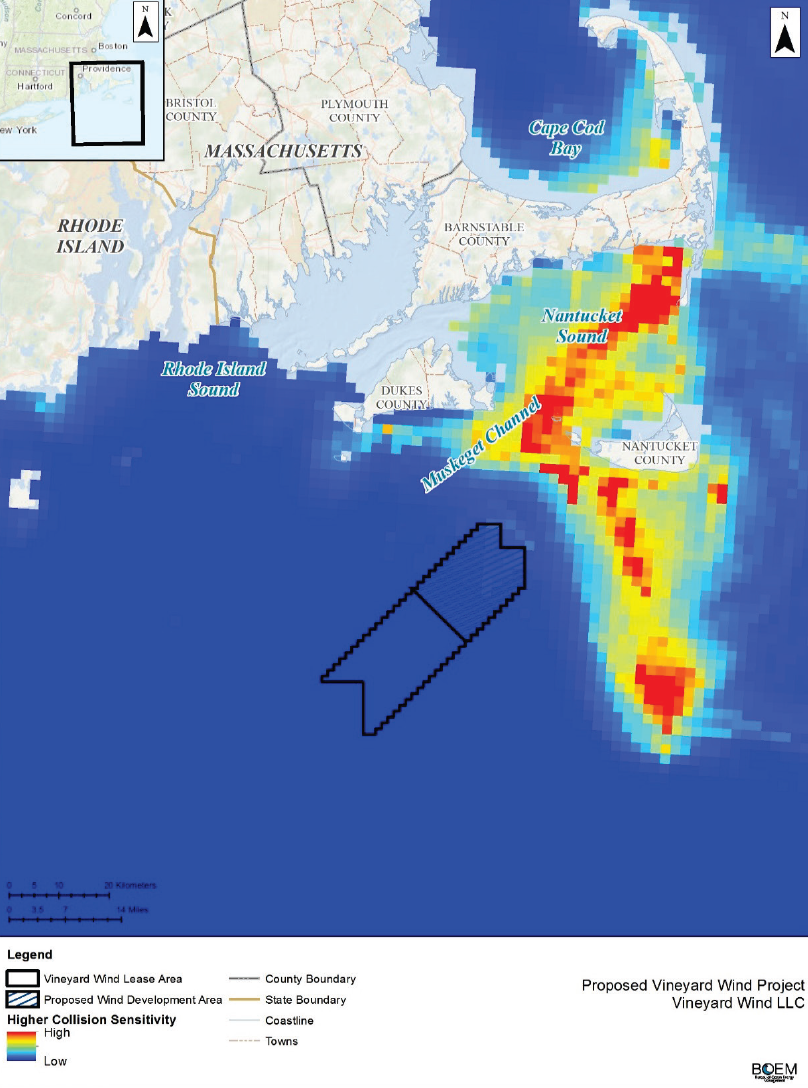 DEIS Figure 3.3.2-1: Total Avian Relative Abundance Distribution Map for the Higher Collision Sensitivity Species Group
Bird Species with Higher Sensitivity to Displacement by Offshore Wind Facilities: Total Abundance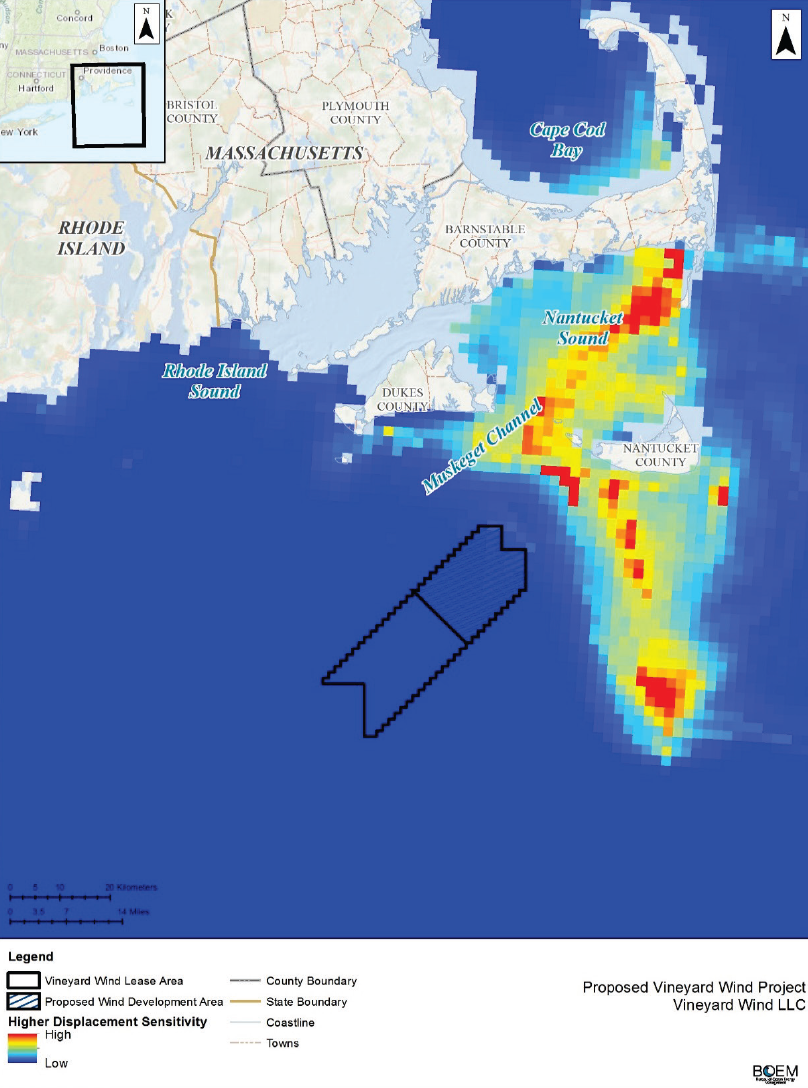 DEIS Figure 3.3.2-2: Total Avian Relative Abundance Distribution Map for the Higher Displacement Sensitivity Species Group
Squid Fishing Vessel Activity (2015-2016)
Surfclam/Ocean Quahog Fishing Vessel Activity (2015-2016)
Sea Scallop Fishing Vessel Activity (2015-2016)
Fishing Vessel Transit Counts: July 2016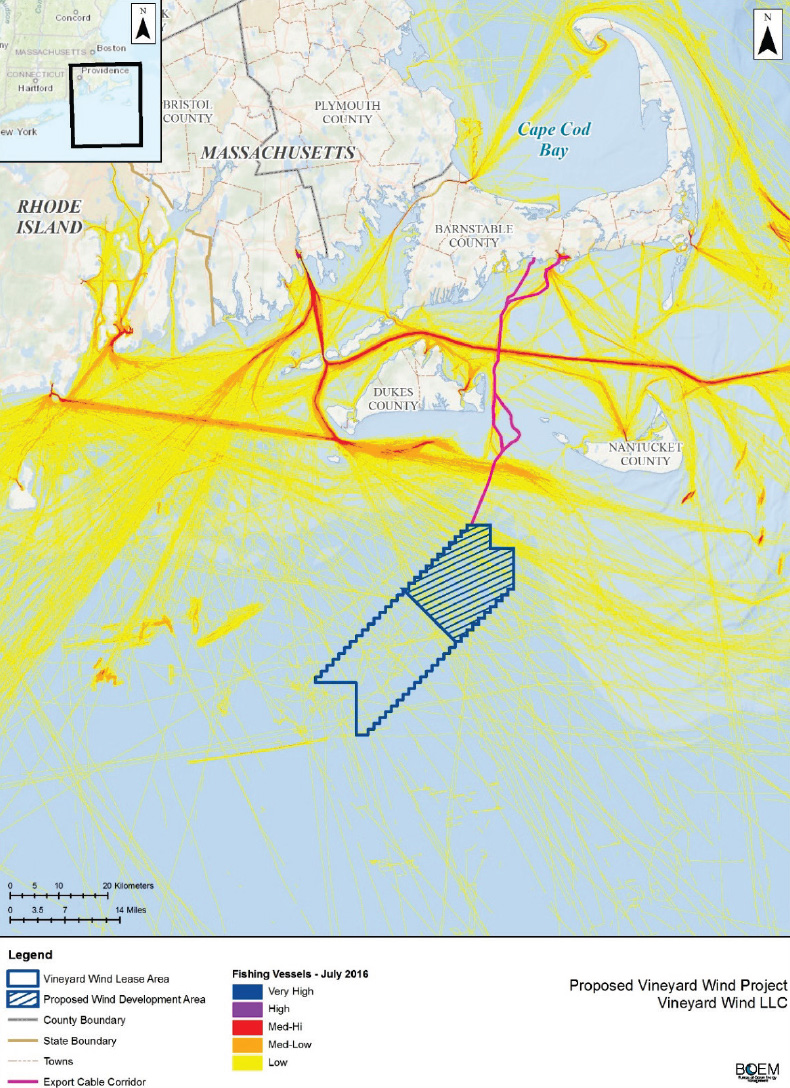 DEIS Figure 3.4.5-8: Fishing Monthly Vessel Transit Counts from 2016 AIS Northeast and Mid-Atlantic (July 2016)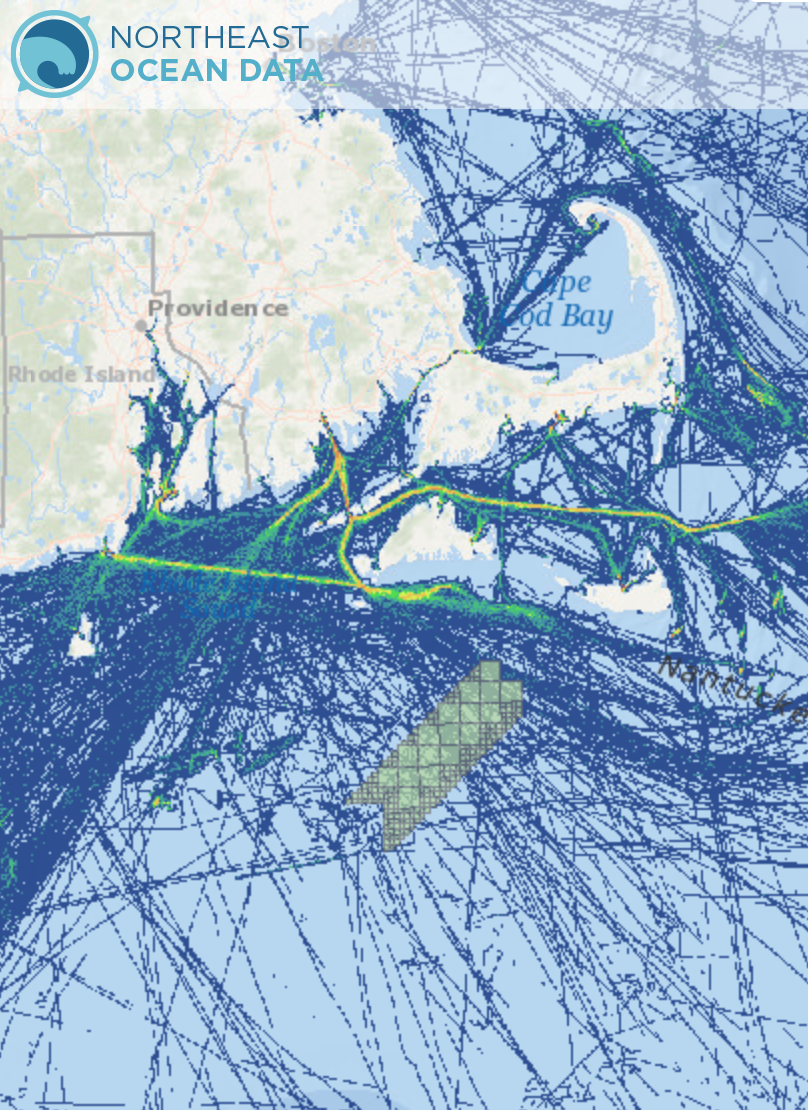 Fishing Vessel Transit Counts: July 2017
DEIS Figure 3.4.5-9: Fishing Monthly Vessel Transit Counts from 2017 AIS Northeast and Mid-Atlantic (July 2017)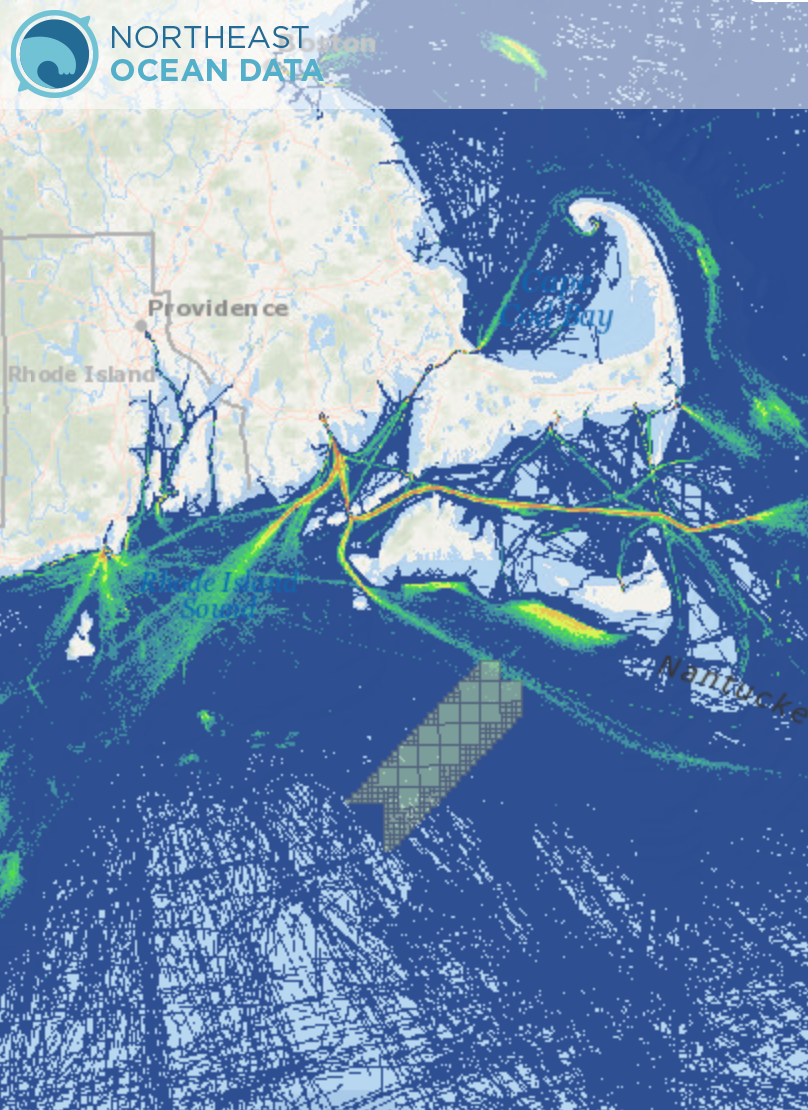 All Vessel Traffic (2017) and Shipping Lanes