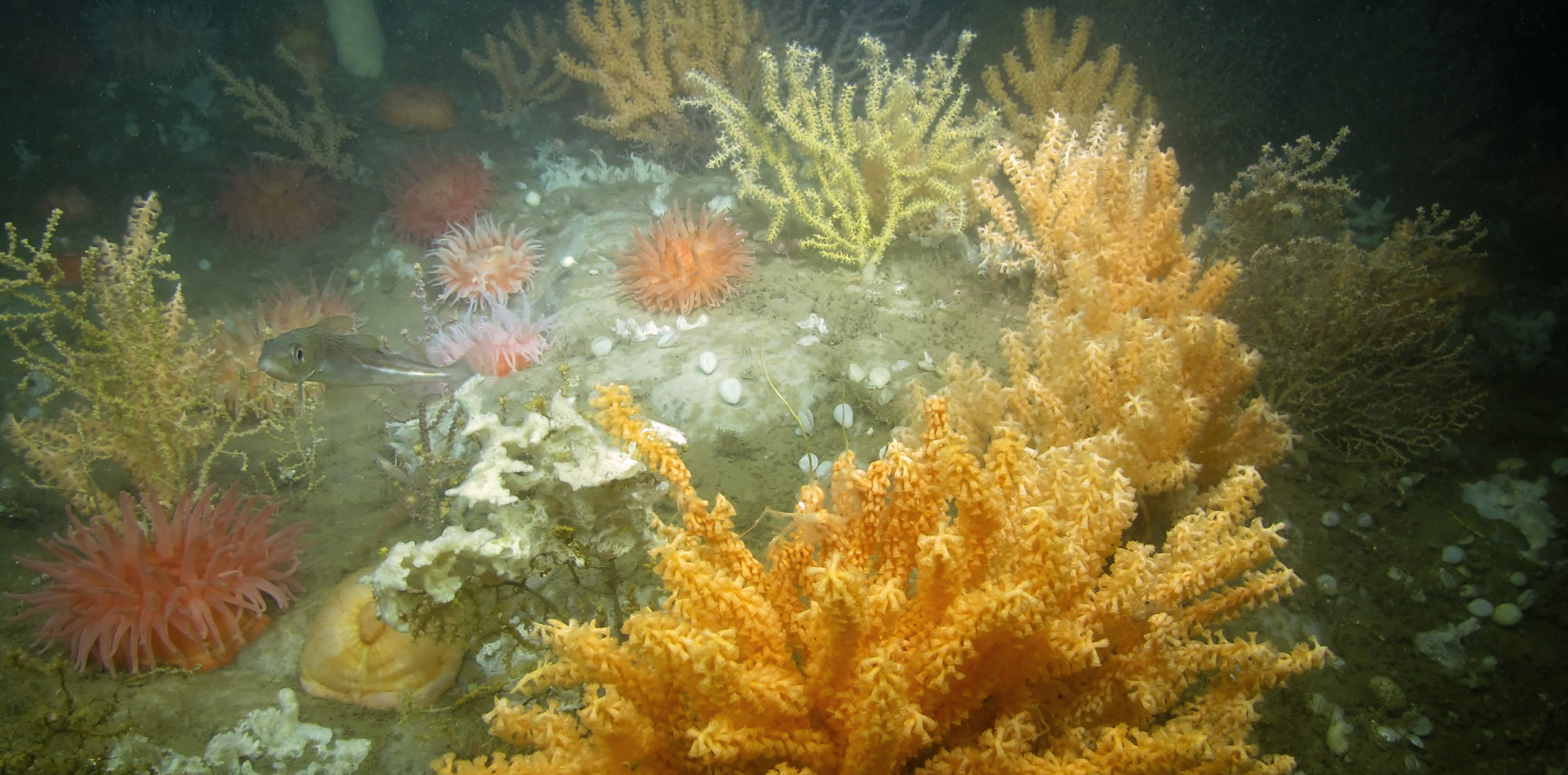 Public comment period announcement
On August 26, 2019, the NOAA National Marine Fisheries Service (NMFS) announced that the New England Fishery Management Council (NEFMC) submitted the Omnibus Deep-Sea Coral Amendment, incorporating the Environmental Assessment and the Regulatory Flexibility Analysis, for review by the Secretary of Commerce, and is requesting comments from the public by October 25, 2019.
The amendment has been under development since 2010, and involved collaborations among NEFMC, scientists, industry, the Mid-Atlantic Fishery Management Council, the Atlantic States Marine Fisheries Commission, and many others. The amendment would help protect deep-sea corals from the impacts of commercial fishing gear on Georges Bank and in the Gulf of Maine. These proposed management measures are intended to reduce, to the extent practicable, impacts of fishing gear on deep-sea corals in New England while balancing their costs to commercial fisheries. The Northeast Ocean Data Portal was one of several resources used by NEFMC to examine data, make maps available to the public, and facilitate public comment on drafts.
View copies of the amendment and supporting documents submitted to NMFS by NEFMC on the Council's Omnibus Deep-Sea Coral Amendment page.
View the Notice of Availability in the Federal Register, including instructions on how and where to send comments to NMFS by October 25, 2019.
Maps, data, and other information
The Northeast Ocean Data Portal contains several layers relevant to the NEFMC Omnibus Deep-Sea Coral Amendment. A new global deep-sea canyons layer has been recently added, and visualizations of deep-sea coral habitat suitability have been refined.
In the Data Explorer, users can overlay the proposed coral zones with any other dataset. In the Table of Contents on the left side of the Data Explorer, select "Commercial Fishing" and then "Draft Alternative Management Areas". Then select "Coral Amendment – Final Council Preferred Alternatives" to view the proposed coral zones.
View a map of the NEFMC Omnibus Deep-Sea Coral Amendment areas with a new layer of global deep-sea canyons: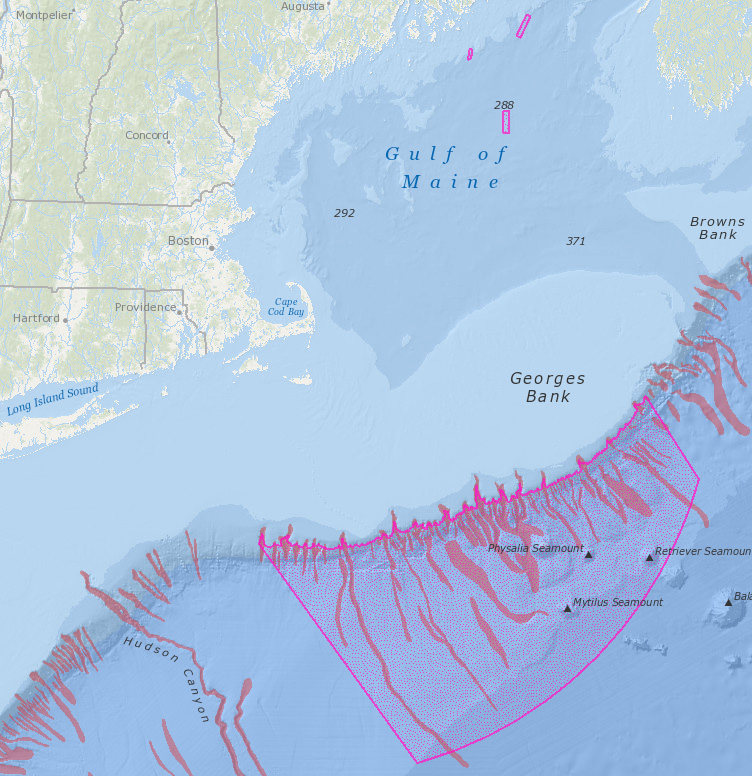 View a map of the NEFMC Omnibus Deep-Sea Coral Amendment areas and the Mid-Atlantic Fishery Management Council's Frank R. Lautenberg Deep-Sea Coral Protection Zone: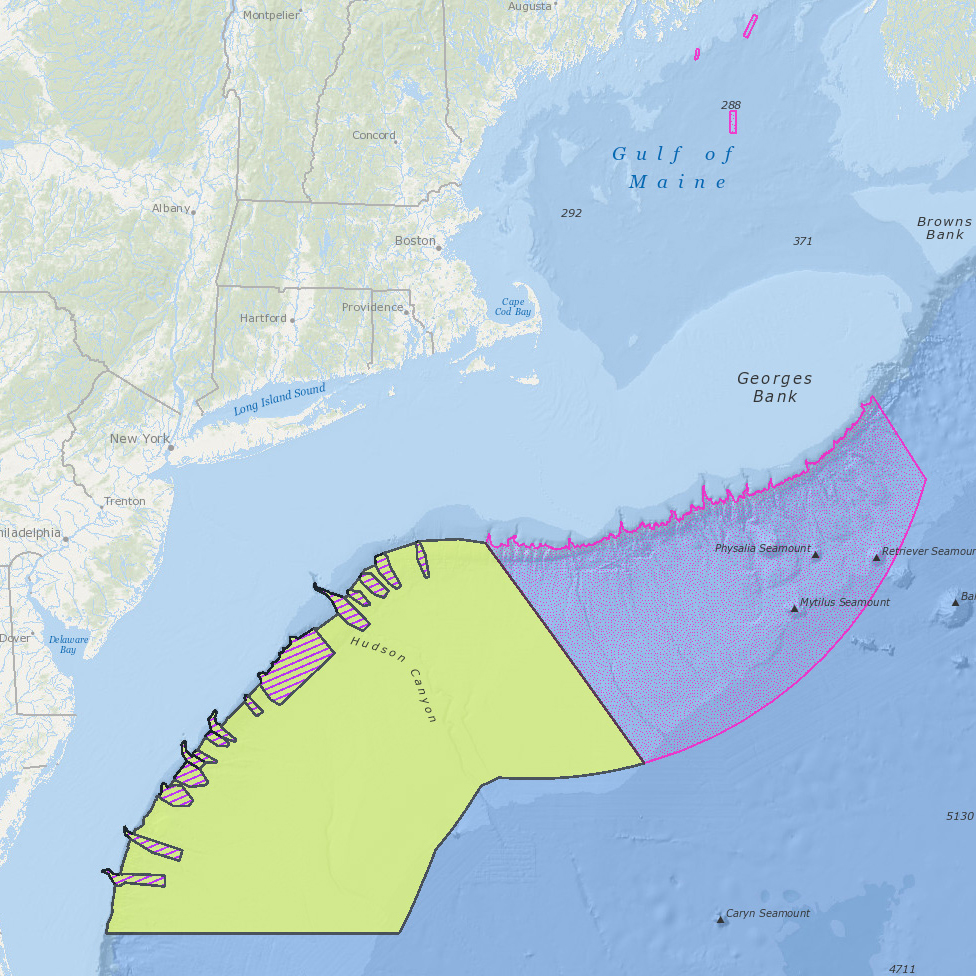 View a map of the NEFMC Omnibus Deep-Sea Coral Amendment areas with recently refined deep sea coral habitat suitability model visualizations: