"The Northeast Ocean Data Portal represents a huge savings of time and effort from the standpoint of having data and information already publicly accessible, documented, and displayed. Without it, we would have likely had to dedicate considerable resources to try and develop similar capabilities in order to effectively engage stakeholders and experts for review and comment."
Kevin O'Brien
Connecticut Dept. of Energy and Environmental Protection
Northeast Ocean Data Portal User:
Connecticut Dept. of Energy and Environmental Protection
In Consultation with:
Long Island Sound Blue Plan Advisory Committee
University of Connecticut
Objective:
To incorporate existing datasets from the Northeast Ocean Data Portal into Connecticut's Long Island Sound Blue Plan, leveraging regional data layers and related stakeholder engagement.
Related Ocean Uses:

Updated March 7, 2019. Originally published: October 17, 2017.
In 2015, Connecticut Governor Dannel Malloy approved a process for the state to develop the Long Island Sound Blue Plan for its jurisdictional waters. The completed draft of the Long Island Sound Blue Plan was released in March 2019 for a 90-day public comment period. The Plan is intended to protect traditional uses, minimize conflicts, and maximize compatibility, now and in the future. This includes preserving Long Island Sound's ecosystems and resources, and facilitating a transparent, science-based decision-making process.
As part of the Blue Plan development process, the Connecticut Department of Energy and Environment (CT DEEP), with partners at the University of Connecticut, Connecticut SeaGrant, and the Nature Conservancy, worked with scientists and people who work, live, and recreate on Long Island Sound to create an inventory of the Sound's resources and uses. Data showing where natural resources, marine habitats, industry activity, recreation, and fishing occur within Long Island Sound led to a better understanding of the area and, ultimately, maps of Ecologically Significant Areas and Significant Human Use Areas.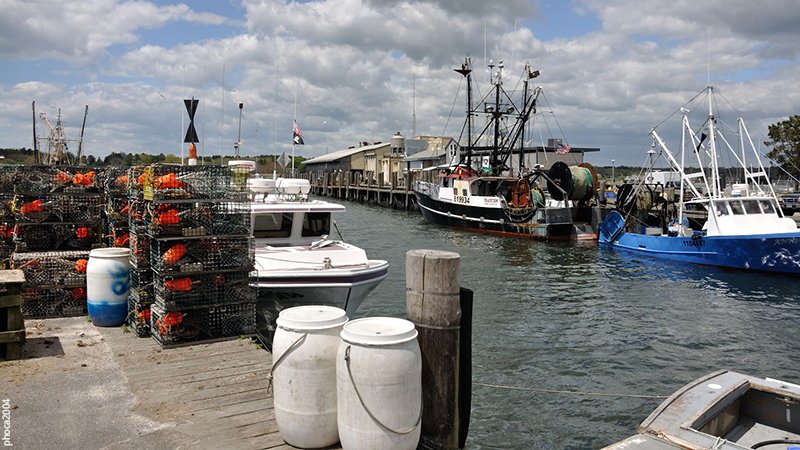 Connecticut is developing the Long Island Sound Blue Plan to protect the Sound's natural resources and traditional uses such as commercial fishing.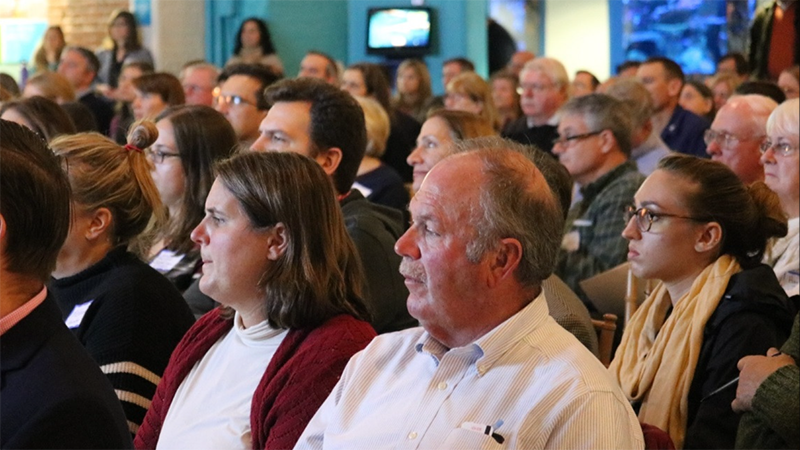 Stakeholders in the Blue Plan process have access to dozens of datasets from the Northeast Ocean Data Portal including ocean uses, marine life, and the environment.
The Northeast Ocean Data Portal is helping to advance the Blue Plan process by providing managers, scientists, and stakeholders with data and information that are being used to characterize the ecosystem and current activities in the Sound. By incorporating these data layers into its ocean planning process, the State of Connecticut is leveraging several years of data acquisition, map development, and stakeholder input, resulting in significant savings in time, resources, and effort.
Datasets from the Northeast Ocean Data Portal that have been used in the Long Island Sound Blue Plan include:
Marine life – Cetacean total abundance
Marine life – CT DEEP Marine Fisheries Long Island Sound Trawl Survey data (fish and mobile invertebrate biomass)
Recreation – Recreational SCUBA diving areas
Recreation – All individual ocean uses
Recreation – Water trails
Recreation – Recreational boating density
Recreation – Boat launches
Navigation – Submarine cables
Marine transportation – 2016 All vessel transit counts
Navigation – Ocean disposal sites
Navigation – Cable and pipeline areas