Northeast Ocean Data provides easy-to-use interactive maps of the ocean's human dimensions, marine life, and environmental characteristics. We collaborate with many organizations to identify data needs, obtain new datasets, enhance existing datasets, and determine the best ways to map ocean features. Based on that information, we are currently developing a variety of new datasets and maps. Information about how datasets and maps support ocean planning is available from the Northeast Regional Planning Body.
HUMAN DIMENSIONS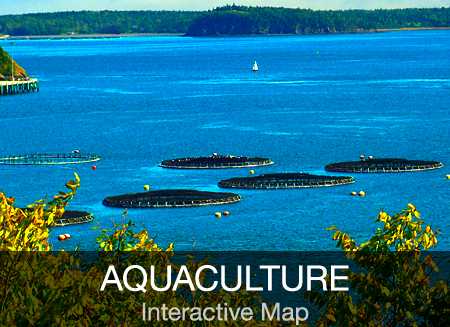 Growing and harvesting shellfish, fish, and seaweed for commercial purposes is a key ocean use in the Northeast. The aquaculture map presents a range of information related to aquaculture, including aquaculture sites and shellfish management areas.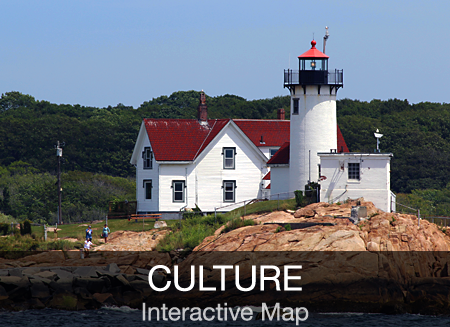 People in the Northeast have strong cultural ties to the ocean and coast. The culture map shows nationally registered historic sites, landmarks, districts, and properties within ten kilometers of the coastline in Maine, Massachusetts, Rhode Island, and New York. Sites in Connecticut and New Hampshire will be added when the datasets become available.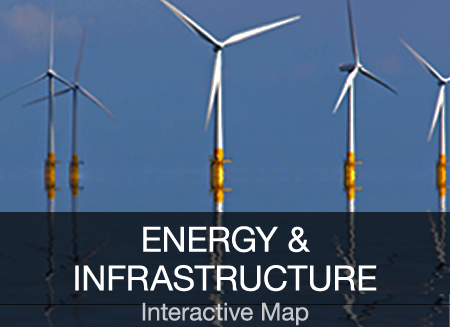 Interest in using the ocean for energy generation and distribution is increasing. The energy and infrastructure map shows energy planning and project areas and energy-related infrastructure.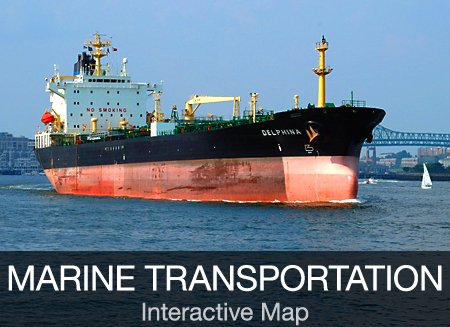 The maritime commerce map shows navigation and marine operation areas and vessel traffic patterns. We are working with BOEM, NOAA, the U.S. Coast Guard, and the industry to improve these data sources, including identifying additional marine operation areas and better representing different types of vessel traffic and commerce.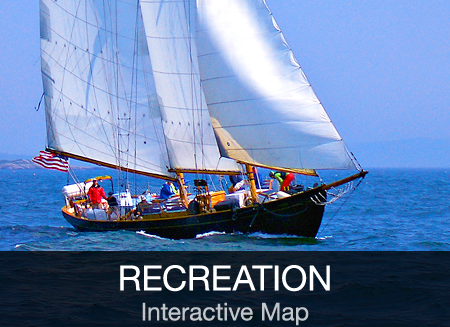 The recreation map shows data on recreational boating and boating-related activities based on the 2012 Northeast Recreational Boater Survey. We developed maps from the survey data in partnership with the boating industry. We are currently obtaining data and developing additional maps of coastal and ocean recreation.
MARINE LIFE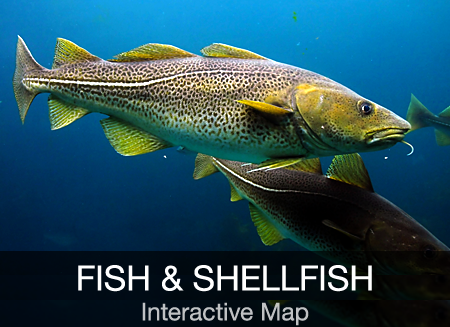 Data on fish abundance and shellfish habitat are critical for ocean planning, and a comprehensive set of maps is being developed for Northeast Ocean Data. In the interim, we provide examples of maps showing abundance of three species (Atlantic herring, Atlantic mackerel, and sand lance), number of fish species, total fish biomass, and locations of shellfish habitats.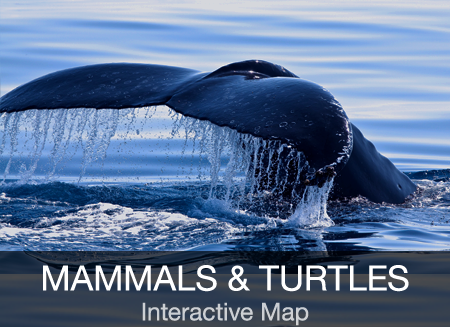 In collaboration with scientists and conservationists, we are identifying the most appropriate data about marine mammals and sea turtles to assist ocean planning. As a demonstration, these maps indicate seasonal sightings per unit effort (SPUE) for selected ecologically important marine mammals and sea turtles. A more comprehensive set of maps is in development.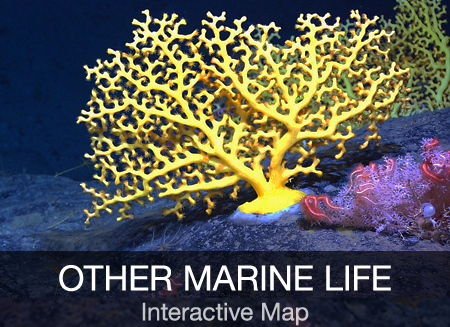 Many other types of marine life play important roles in the region's ocean ecosystem. As an initial step to provide information for ocean planning, this map shows abundance of deep-sea coral, eelgrass, chlorophyll a, and primary production.
ENVIRONMENT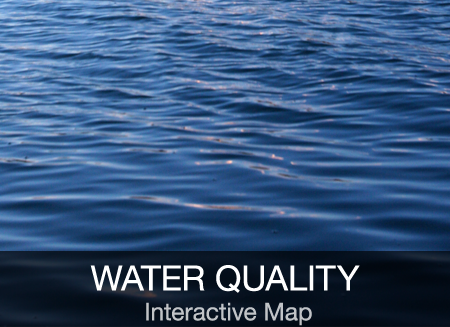 Maintaining and improving water quality is vital for the region's economic and ecological health. This map shows locations of wastewater discharges, impaired waters, and no-discharge zones as designated under the Clean Water Act.